Here we share some observations about and snapshots of the Passive House we had built in Oakland County, Michigan. All photographs were taken by us unless otherwise noted.
Today we had the pleasure of hosting a forum of professionals with a keen interest in Passive House technology and building practices. The occasion was the balancing of the Zehnder ComfoAir Ventilation System by Zehnder representative Kevin Rapp. Ed Shank, the engineer who served as energy consultant for our home, was present for the commissioning, as was Ed Marion, an active proponent and practitioner of Passive House construction from Oakville, Ontario. Chris Coon and Christina Snyder took time off from building their Passive House (documented at MIpassivehouse.us) to join the group. Christina, one of the first 13 Certified Passive House Consultants trained in the United States, is the architect who introduced us to the Passive House standard two years ago. Two representatives from Mitsubishi Electric, Scott Ansley and Greg Driscoll, and two representatives from Young Supply, Steve Niezur and Dennis Kurzawa, were present. The event was organized by our builder, Michael Klinger. Our house is very efficiently ventilated with a Zehnder energy recovery ventilator and will be almost entirely heated and cooled by two Mitusbishi mini split units.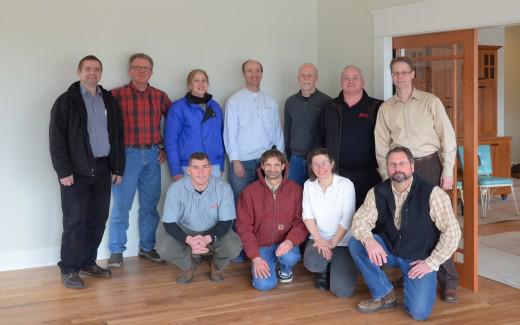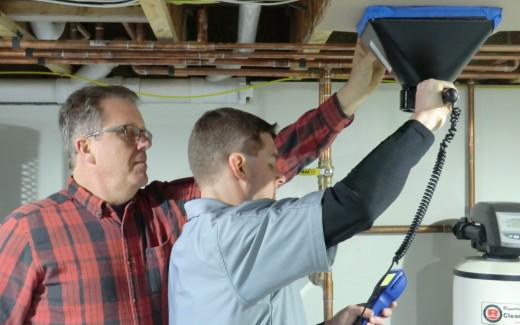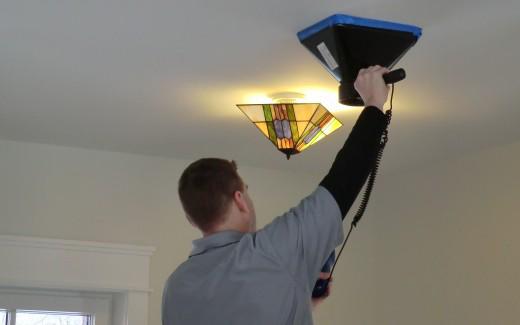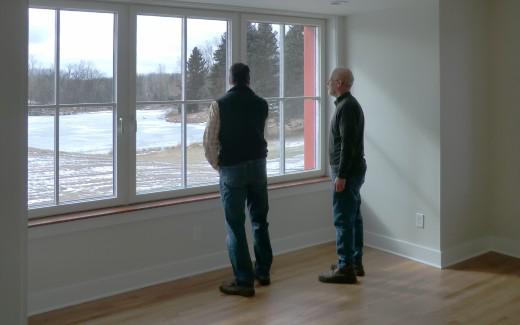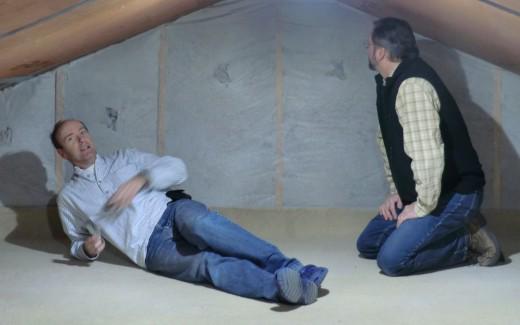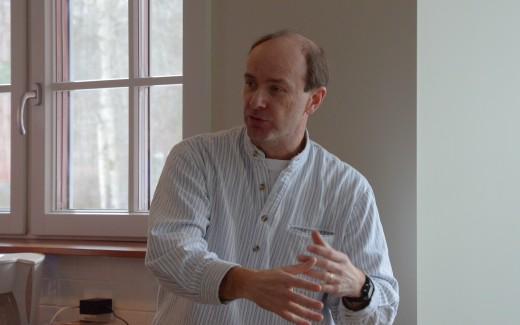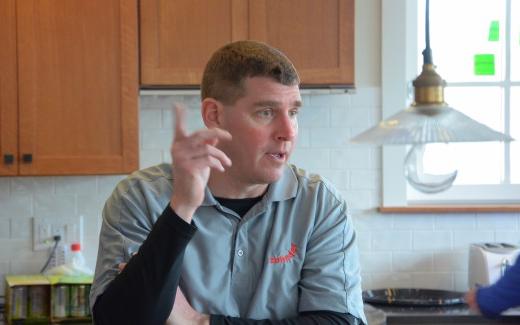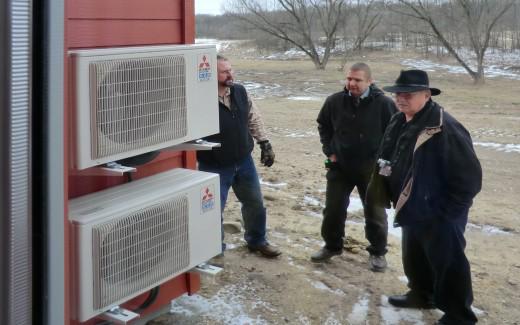 During and after lunch, the group discussed a wide array of topics pertinent to Passive Houses, ranging from engineering details to public acceptance issues.
Posts
April 2012
May 2012
Framing delivered and barrier installed
Installing the first floor walls
Preparing for the second floor
Straight, Plumb, Level, Square and now Airtight
June 2012
Crawl space insulation and roof
First floor preparation, TJI base
First floor concrete and first envelope trusses
Excavating, trusses and crawlspace stairway
Fiberboard installation and wrap
July 2012
August 2012
September 2012
Wiring, insulation, porch roof
Mechanical system installation
October 2012
Wood floors and exterior painting
November 2012
Exterior concrete, kitchen cabinets
WKAR interview, floor finishing
Exterior concrete, crawlspace walls and floor
Compressors, exterior lights, tile
December 2012
Exemplary results in blower door test
January 2013
Upstairs floor finishing, water conditioner
February 2013
First Holly Passive House Conference
March 2013
December 2013
January 2014
February 2014
April 2014
May 2014
August 2015
February 2017
December 2017
May 2019
July 2020
March 2023
Links of interest
Energy Wise Homes
Bostwick Excavating
Hanneman and Fineis Concrete Construction
RTM Heating & Cooling
Bach Electric
GoldStar Hardwood
Randy Lalone Well Drilling
Nu•Wool Premium Cellulose Insulation
Pro Trees Unlimited
Spartan Painting
Reynolds Water Conditioning, Co.
Mitsubishi Electric Cooling & Heating
Green Building Advisor article
Maura Jung and Matt O'Malia discuss house