Here we share some observations about and snapshots of the Passive House we had built in Oakland County, Michigan. All photographs were taken by us unless otherwise noted.
Today we broke ground for our new home. The building site is that of a 19th century farm house that burned down in the 1950s. The foundations of the old stone barn and silo will become a garden wall. We will do some farming on the property and will attempt to restore other parts of the property to its presettlement condition.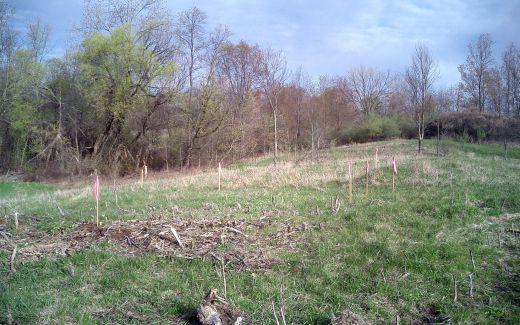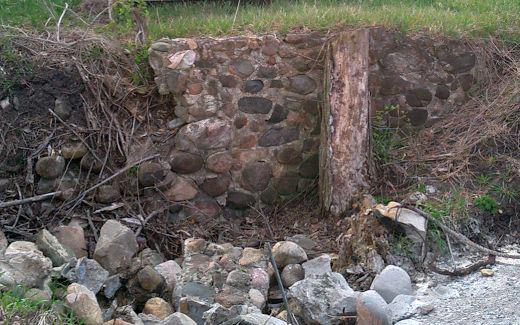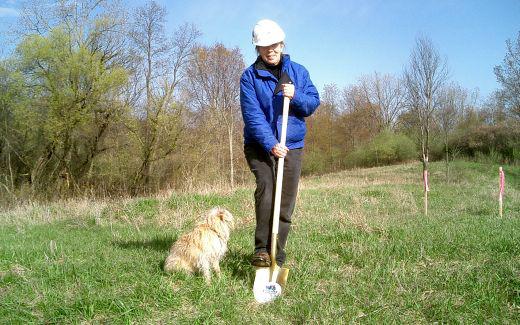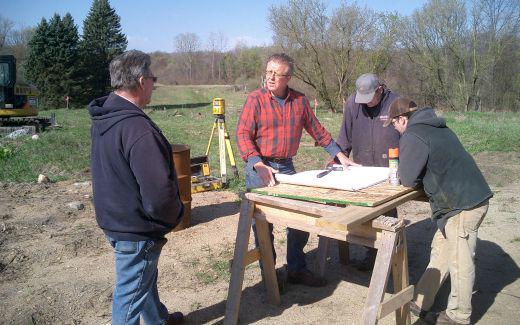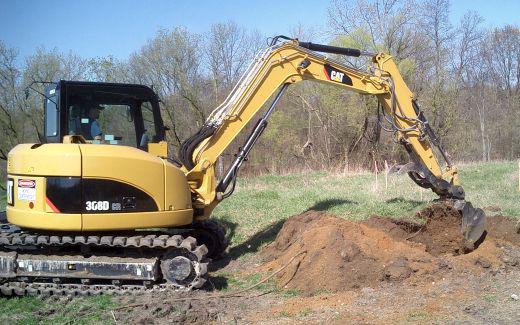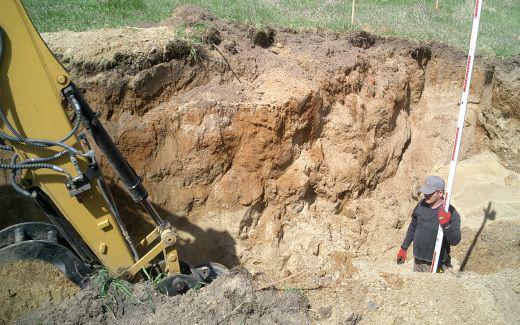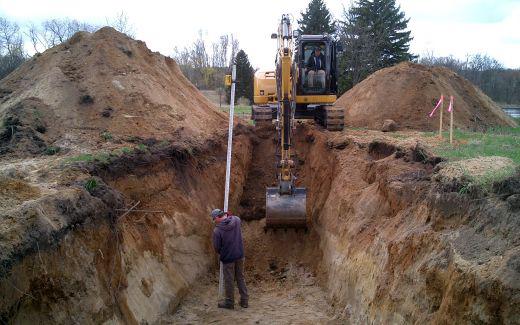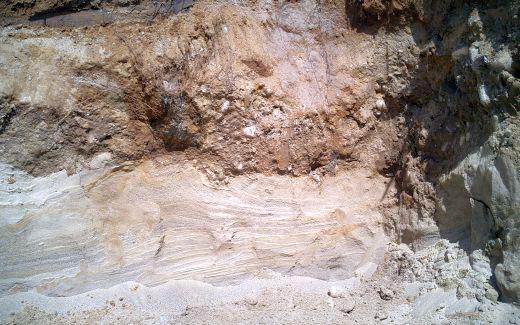 G • O Logic designed a 21st century farmhouse for us that targets the strict Passive House standard. Energy Wise Homes will construct the home using techniques that conform to this standard.
A Passive House is an intricate balancing act of passive solar energy gain and storage with minimal thermal bridging. To reduce energy losses, the home will be heavily insulated with a thick, air-tight building envelope and triple-glazed windows. An air exchanger/energy recovery ventilator keeps rooms at a constant temperature and humidity with fresh air flow throughout.
In order for the building to meet the Passive House standard, blower door tests will be conducted at various construction milestones to assure minimal air leakage. We will select appliances that use the least amount of energy possible; in particular, tier 3 Energy Star ratings assist with this research. Building a Passive House is an active process as we have to think about our long-term energy consumption as well as our impact on the environment.
At some point we will have an open house so that people who are interested in this type of building can see the home under construction.
Posts
April 2012
May 2012
Framing delivered and barrier installed
Installing the first floor walls
Preparing for the second floor
Straight, Plumb, Level, Square and now Airtight
June 2012
Crawl space insulation and roof
First floor preparation, TJI base
First floor concrete and first envelope trusses
Excavating, trusses and crawlspace stairway
Fiberboard installation and wrap
July 2012
August 2012
September 2012
Wiring, insulation, porch roof
Mechanical system installation
October 2012
Wood floors and exterior painting
November 2012
Exterior concrete, kitchen cabinets
WKAR interview, floor finishing
Exterior concrete, crawlspace walls and floor
Compressors, exterior lights, tile
December 2012
Exemplary results in blower door test
January 2013
Upstairs floor finishing, water conditioner
February 2013
First Holly Passive House Conference
March 2013
December 2013
January 2014
February 2014
April 2014
May 2014
August 2015
February 2017
December 2017
May 2019
July 2020
March 2023
Links of interest
Energy Wise Homes
Bostwick Excavating
Hanneman and Fineis Concrete Construction
RTM Heating & Cooling
Bach Electric
GoldStar Hardwood
Randy Lalone Well Drilling
Nu•Wool Premium Cellulose Insulation
Pro Trees Unlimited
Spartan Painting
Reynolds Water Conditioning, Co.
Mitsubishi Electric Cooling & Heating
Green Building Advisor article
Maura Jung and Matt O'Malia discuss house